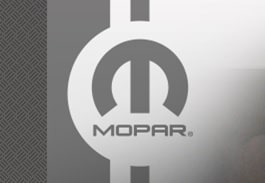 Exclusive Mopar Coupons Available by Clicking 
HERE
*Our dealership zip code is 07882. Use that for direct access to our Service Departments Coupons.
Enter your vehicle info for offers specifically for you.
At John Johnson Dodge Chrysler Jeep Ram, we provide superior automotive service at competitive prices to our customers in the Washington Township, Blairstown and Clinton, New Jersey areas.
No matter what auto service you come to John Johnson Dodge Chrysler Jeep Ram for, we offer service specials to keep your vehicle in the best condition at the lowest possible price.
Save on Service in Washington
Whether your auto service is as basic as an oil change or as extensive as a collision repair, be sure to view our Service Specials that may be applied to your next service appointment.
At John Johnson Dodge Chrysler Jeep Ram, we are consistently searching for more specials on service we may offer, as well as auto part specials to ensure you and your vehicle are being taken care of without damaging your wallet.
Contact us in New Jersey for additional ways you can save on your auto service!
Expert Auto Service in New Jersey
John Johnson Dodge Chrysler Jeep Ram offers our customers in Washington, New Jersey our expertise in automotive service with only manufacturer-approved parts for your Dodge,Chrysler, Jeep, or Ram vehicle. From routine maintenance to cosmetic or major repair, our experienced technicians are at your service for all your automotive needs.